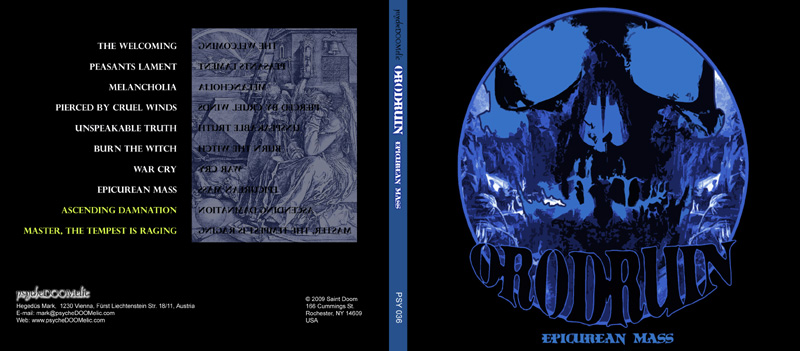 Orodruin - Epicurean Mass 2009 Reissue Digipack - psycheDOOMelic Records 036
Featuring new artwork, full color booklet, 2 bonus tracks from
the Reverend Bizarre split 12" originally released in 2004 on
Hellride Music. Limited to 1000 units.
These are $15 with free shipping! So act now and get yours today.
To purchase please send $15 via paypal to borntolate@yahoo.com
or just click the Add To Cart button below.